Season 2 of The Bold Type recently concluded on Amazon Prime so if you're yet to catch any of the binge-worthy show, you've got plenty of time before season 3 begins! It centres around three main characters and BFF's: Jane, Kat and Sutton as they navigate their careers at Scarlet magazine and their love lives, all whilst living in NYC. If you were a fan of Gossip Girl, Sex and The City or The Hills/The City – it's pretty likely that you'll have a soft spot for TBT.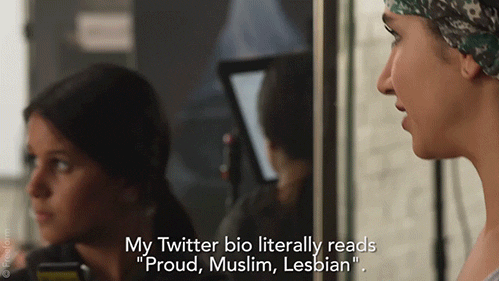 It's not afraid to address tough, often controversial topics such as gun control, the #MeToo movement, white privilege, immigration and sexuality. Most of the issues that TBT covers are realities for thousands of women globally, yet are subject matters that TV shows often shy away from.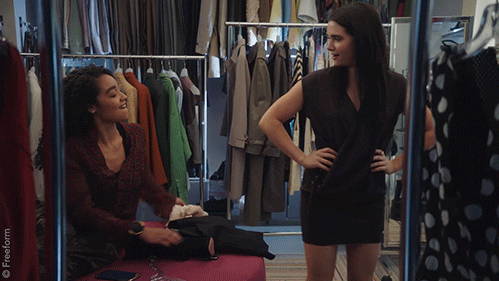 TBT is more relatable than Gossip Girl and Sex and The City. Don't get us wrong, we loved Serena van der Woodsen's head-to-toe designer get-ups, but since the majority of us weren't lucky enough to be born on the Upper East Side; their outfits and lifestyle were more aspirational than realistic. Kat, Sutton and Jane are also hardworking girls from small towns who are trying to balance relationships while making their way up the career ladder, without a million dollar trust fund to fall back on.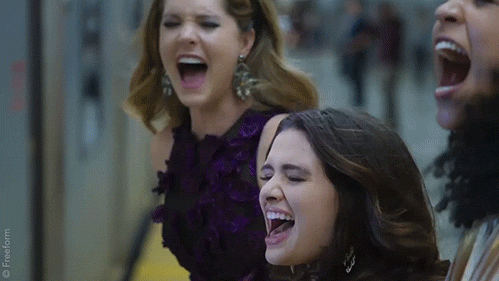 Pandora Sykes is a fan (she Tweeted about it) and since she has impeccable taste when it comes to personal style, is a well respected fashion journalist and co-host of a successful podcast: The High Low, her opinion is definitely one to trust!
It's no secret that magazine sales have been declining for years due to the rise of digital media so rather than pretending that everything is fine and dandy, TBT covers some of the changes occurring within the magazine/publishing industry. You'll see them beginning to invest more time and effort into their digital platforms and social media whilst also brainstorming ways to incorporate the latest technology into the business.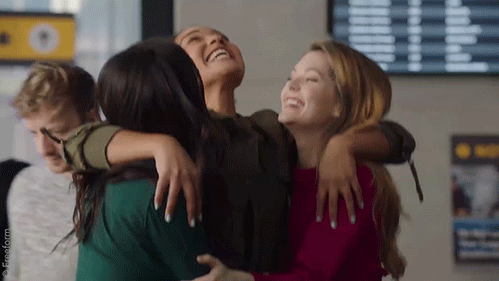 In many shows where the workplace is regularly featured, female employees are often shown to be competing with each other. While this is the case in some jobs, it's refreshing to see a show where the female leads champion each other and their success rather than tearing each other down.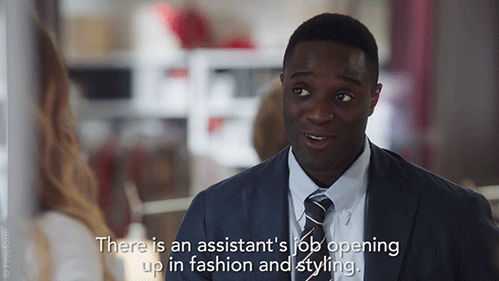 There's absolutely nothing wrong with settling down and focusing on marriage and children in your 20's, but not every woman wants that. It's refreshing to watch a show where the writers put equal weight behind both the high-lows of careers aswell as romance.
Already watched The Bold Type? Let us know your favourite thing about the show by Tweeting us at @lookerhq 
GIF Credit:Giphy